Auschwitz Tours with KrakowDirect - details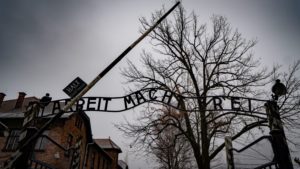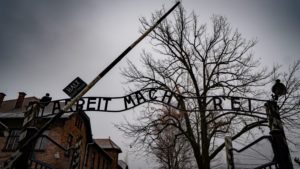 Former concentration camp in Auschwitz Memorial and Museum is one of the most popular attractions for day trips from Krakow. Tourists from all over the world visit Auschwitz in Poland to pay tribute to everyone who died there. It is now a museum, located in Oświęcim, preserving the memory of every person sent to Auschwitz-Birkenau and reminding about dreadful times of World War II and the Holocaust. It represents extremely important history and it's highly recommended to explore the place to everyone. In 1979, Birkenau State Museum has been added to the list of UNESCO World Heritage sites. Tours to Auschwitz can prove to be traumatic, but it is a must during your stay in Krakow.
Tours to Auschwitz
During Auschwitz tour with KrakowDirect you will visit Auschwitz I and Auschwitz II Birkenau – 2 main Nazi concentration camp sites. The whole complex covers an area of nearly 200 ha and most of the tour of Auschwitz is outdoor. The first important object you'll see is the infamous inscription on the entrance gate to concentration camp, which says "Arbeit macht frei" (Work makes you free). This ironic slogan, created by Nazis, begins Auschwitz Birkenau memorial tour. You'll see prisoners' barracks, places of work, original blocks, where they were being punished. You'll see railroad tracks that transported people often straight to gas chambers, that were used for extermination. At the end of the war, Germans tried to destroy them by blasting. The only remnants of those are now rows of chimneys covering a large surface of the concentration camp. Auschwitz tours from Krakow are extremely popular, but keep in mind that they are not a tourist attraction. In fact, they are opportunity to learn a live history lesson in a place of deep reverence. Visitors need take into consideration that while many visit Auschwitz for purely historical reasons, some people go there to see the place that took lives of their relatives, since approximately one in six Jews who died in the Holocaust, died in Auschwitz-Birkenau.
Auschwitz tour with KrakowDirect is a guarantee of high quality service and a hundred percent satisfaction. We are an experienced company that enjoys recognition as the best in Krakow. We organise daily private and shared Auschwitz tours from Krakow, that includes hotel pickup, comfortable vehicles and local guides.
Private Auschwitz tours from Krakow
Private tours from Krakow to Auschwitz are getting more and more popular, due to its facilities. If you wish to visit Auschwitz Birkenau State Museum in a private car and a driver at your disposal, choose our private Auschwitz tour. Our English speaking driver will pick you up directly from your hotel in Krakow. You can also choose whether you want to visit Auschwitz on your own, with a private guide or join one of guided tours in the museum. You should book private guided tours in any available language in advance with us. Walking the camps on your own is possible only between November and March. Guided tour in Auschwitz takes up to 2 hours. Then visitors proceed to Birkenau, located about 3 km further. This distance will be covered with our car. Between the camps you may have a quick break. After your Auschwitz tour finishes, our driver will take you back to Krakow and drop off at your hotel or anywhere in the city center. If you wish, you can also extend Auschwitz trip with Schindlers Factory tour. It will safe your time and money. What is more, Oskar Schindler's story is perfect complement of thrilling history of Holocaust.
Shared Auschwitz tours from Krakow
Our shared Auschwitz tours from Krakow also include door-to-door pick up and drop off, but we organise stops in each hotel our clients are staying within the city centre. If your accommodation is located in further districts of the city, we can arrange transport for you for additional to reach the closest pick up point. We provide six- or eight-seater cars or minibuses, but we do not carry our passengers in coaches. There are usually up to 20 people on our Auschwitz tours and around 30 on guided tours in the museum. On a way to Auschwitz, we provide a 45-minutes documentary film titled "The liberation of Auschwitz" screened in our minibus.
Upon arrival to Auschwitz, you will join a tour with professional English speaking guide organised by the museum. Occasionally, headphones are provided for larger groups in order to hear the guide correctly. Additionally, in high season, shared guided tours in Spanish are available. During our shared tour you will visit Auschwitz and Birkenau, located within around 3 km distance. Auschwitz tour takes approximately 2 hours with a guide and in Birkenau visitors spend around 1-1.5 hour. We also provide bus transfer between the two camps. Our driver will be waiting for you. The ride will take only a few minutes. If time permits, you will have a 15-20 minutes break between the two camps. During our Auschwitz tours from Krakow, either group or private, we do not recommend any breaks on your way back, but we can arrange a short stop upon request. We can also provide lunch boxes paid additionally.
Visiting Auschwitz – useful information
Please bear in mind that during tours to Auschwitz visitors are required to behave appropriately and respectfully. There are also some restrictions regarding entering the sites of Auschwitz and Birkenau. You are generally allowed to take pictures, but only for private use. You can take photos in visited places, except for 2 spots. The maximum size of your carry-on can't exceed the following dimensions: 30 x 20 x 10 cm. You can leave your larger luggage in the minibus. Food is not allowed while visiting, but you can eat during 15 min break, as it's a full day trip.
If you visit Auschwitz with little children, some areas will not be accessible with baby pushchairs. Also, we do not recommend visiting with children under 13 years old due to dreadful character of the place and some of the exhibitions. People with mobility problems should not experience any major difficulties during Auschwitz tour. Please note however that in the camps there are mostly dirt tracks. Also, some spaces are not be accessible by wider wheelchairs. For the comfort of visitors with mobility problems, the museum can provide substitute wheelchairs of size allowing to move around the grounds and buildings. Our customer service will help you to arrange the substitute wheelchair upon request prior to the tour.
The opening hours of Museum vary depending on the month. In December box office is closed at 2 pm while in June is open till 7 pm. For more info, check museum official website.
Auschwitz tours with KrakowDirect
For our Auschwitz tours we provide modern, comfortable Mercedes Benz vehicle and English speaking driver at your disposal throughout the day. We offer door-to-door pick up and drop off in the city centre. Auschwitz tours from Krakow take approximately 7 hours. One-way drive to Auschwitz from Krakow lasts about 1.5 hour. For our group Auschwitz tours we suggest pick up time at 8:30 or 9:30 a.m., or in the afternoon. Itinerary of private tours to Auschwitz is more flexible and upon request we can shorten or extend your tour.
There are two payment methods available. You can pay online while booking our Auschwitz tour from Krakow or pay in cash to the driver on the day of your tour. We prefer payment in Polish zlotys. We also accept Euros, Pounds and U. S. Dollars in amount according to current exchange rate. Our driver will give you the change in Polish zlotys.
If you want to visit Auschwitz with little children, we can arrange booster seats or child seats, but please inform us in advance. For the comfort of tourists travelling with children of less than 2 years old, we recommend private Auschwitz tours from Krakow. It is easier to arrange as many stops or breaks as needed than during group tours. Auschwitz tour with KrakowDirect is the best way to visit Auschwitz. Our company has years of experience and provide always top quality service. Should you have any questions, please do not hesitate to contact us and book one of our Auschwitz tours from Krakow!